So you have a brand… you've envisioned an idea and now it's time to conceptualize and implement a plan to build your brand and make it even better. Whether it be a service, solution, product or anything in between, how can you make sure that your brand gets the attention and credibility it needs to become, and remain, successful?
In order to increase awareness of your brand, you're going to need to stand out. Be the Muhammad Ali among the thousands of others out there who are also putting themselves in the boxing ring.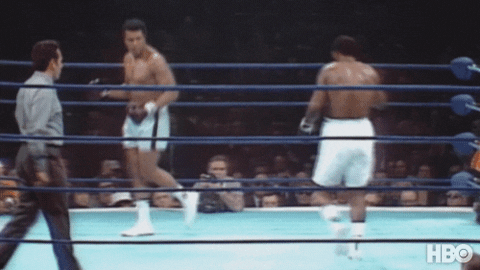 Float like a butterfly, sting like a bee… or something like that.
It's not enough to simply get people to notice what you're doing in a passing online ad. In order to remain successful for the long haul, it's important to generate sustainable leads to create growth within your brand - keeping customers interested, making them want to back for more. Muhammad Ali did not become a world-renowned boxer with a one-off advertisement of his abilities. He had to prove his authority in the industry by inspiring word of mouth and sparking interest with his expert skill.
Now, we don't expect a showcase of your boxing skills to build your brand, but have you thought about writing a book? A book enables word of mouth better than almost any other marketing. Consider it a multi-purpose marketing tool with unique and special abilities to create attention for you, that you can use to build your brand and career in multiple ways. Let's take a look into how a book can generate good, sustainable leads, and can establish the information you have to offer as valuable, definite truth amongst your customers or readers.


A Book Gets You Noticed

Expert - noun

a person who has a comprehensive and authoritative knowledge of or skill in a particular area.


Expert - adjective

Having, involving, or displaying special skill or knowledge derived from training or experience.



Why is it that when the media, news reporters, researchers or truth-seekers are looking for information, they almost always turn to the "expert" of the field they are looking within? They turn to someone who knows more about the subject than they do. Experts are established as such because they most likely wrote the actual book on the subject. They've done it, lived it, seen it, experienced it, made it — and then wrote a book to tell about it.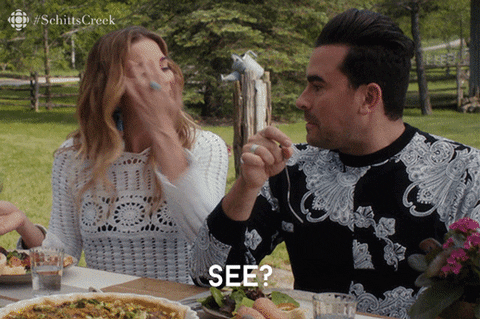 We can't pass up a good Schitt's Creek reference.
Books aren't just used to educate, entertain or reference - they're used to gauge other information or sources against, and used as a means of notoriety or publicity. Meaning? It'll get you, along with your brand, attention and visibility. Books can increase your brand's visibility by helping to gain media exposure or raising your profile in your niche. Because a book is the #1 signal of expertise, you'll get more visibility and acknowledgment than others in your field, simply because you wrote a book about it.
A Book Establishes Your Authority and Credibility
What gets people to listen? Authority. A book is the ultimate signal of authority in a subject or industry as it shows your credibility and commitment to follow through with getting things done or seeing things changed. It also proves what you know, and displays that knowledge under the microscope and criticism of the public eye - sharing your valuable knowledge and ideas with readers.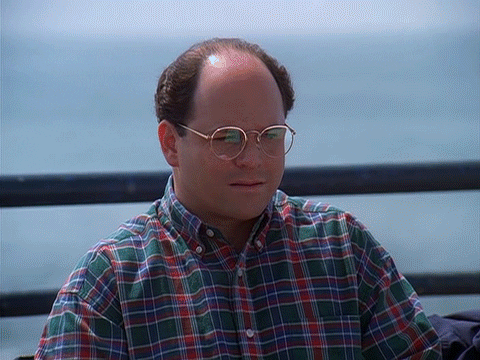 Run, don't walk to get a book from an industry thought-leader.
As a brand creator, you're also a thought-leader. Your job is to be an epiphany creator for your readers or customers. They should quickly come to realize the value of the knowledge you have to offer, thus putting you on a path of sustainable lead generation. As a "thought-leader," you're set up to posture yourself as THE professional in your industry, and what you have to say or offer is paramount, revolutionary and unmatched — presenting you as the best possible source of information.
A Book Opens the Door to Opportunity
Do you want to get your name out there? Make your brand household name? Become one of the "it" people in your field or industry? A book is most assuredly the way to go. In order to get into the "spotlight" or be invited to become a public speaker, guest or headliner at any forum or event, a book will bring the expectation that you are certainly qualified to speak on behalf of your specified topic.
The minute you take the stage, your brand will be viewed as among the most valuable the industry has to offer. All thanks to a book.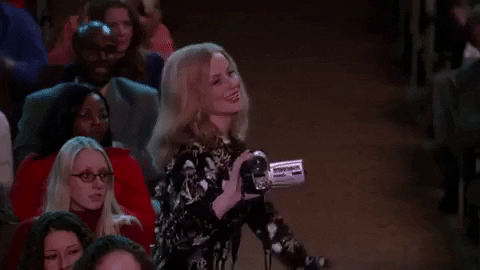 Little Bird celebrating you after you write that book.
Not sure where to start or don't have time to write a book? Kevin Anderson & Associates can help! Offering distinct ways to help you write and publish your non-fiction book, their author strategists provide coaching services to help you tell your story. They will work with you to learn more about your book, your goals and determine which service is right for you!


Happy book writing!