At some point someone told you that content marketing was the solution to your marketing problems. You invested time and resources, but something doesn't seem right. Whether it's the lack of website traffic, qualified leads or general recognition, content marketing isn't panning out that way you thought it would.
When executed properly, the benefits of content marketing can help scale your business and contribute to real growth. That why about 70% of all businesses use content marketing strategies.
According to Demand Metric, content marketing is actually proven to generate over 3x as many leads as outbound marketing and costs 62% less. Its benefits include:
Digital authority in your industry
Increased web traffic
More qualified leads
Brand trust and reputation
Before you give up entirely, hit pause, because you're probably facing one of these 6 common reasons content marketing fails:
1. Your Content Doesn't Provide Value
Content for content's sake is not helpful - to you or your future customers. Knowing your ideal audience and understanding their pains and frustrations is essential for producing valuable content.
Who are you trying to reach?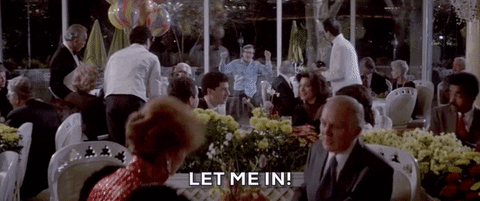 For example, only 22% of millennials want to see email from a familiar brand, while 57% of 45 – 54-year-olds do. Basic demographic information can be insightful, but a deeper dive into your buyer persona will guide your strategy.
Taking the time to craft the perfect persona will prove to be invaluable in your content marketing efforts. Ask yourself and your team questions about this semi-fiction character, like:
What are they stressed about?
What are they saying?
What are they not saying, but are thinking?
What keeps them up at night?
What gets them out of bed Monday morning?
Once you've collected you persona information, write their story. Your persona should be in narrative form. Keep your persona close and easily accessible to the whole team (marketing and sales alike).
TIP: Create detailed buyer personas. As you write your blog, pull out your persona and keep their fear, frustrations and questions in mind.
2. You're Lacking Strategy
Strategy guides success - without it we have no plan for growth. The same applies to your annual marketing plan - without strategy, there is no accountability. We've seen it time-and-time again. Your good intentions of 2 blogs a month slowly dwindle as the calendar year progresses.
You're not alone.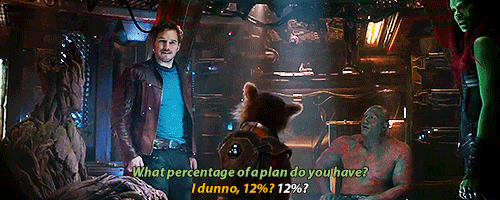 In 2018, Content Marketing Institute and Marketing Profs conducted a survey of B2B marketers. Of the "successful" marketers surveyed, 62% had a documented content strategy. Of the "unsuccessful" marketers, only 16% have a documented content strategy.
Even if you have a strategy, is it being properly implemented? Unfocused blogs, emails, podcast episodes and social media posts can water down your marketing message and confuse your audience.
If you aren't sure where to start, first identify what metrics (or KPIs) you want to track. Measure your baseline at the beginning of your strategy and be sure to check in each month to see how the numbers fluctuate.
Once you've identified your KPIs, develop your areas of expertise - or topic clusters. These are the pillars that your digital authority will be built upon. In this process, you need to ask yourself 2 questions:
What do I want my business to be known for in my industry?
Where are the opportunities for authority in my industry?
An analysis of those 2 questions will create the framework of all your content moving forward.
TIP: Take time to map out your content marketing strategy each year. Your annual marketing plan should include: a review of your personas, keyword research, and a competitor analysis.


3. You Haven't Given It Enough Time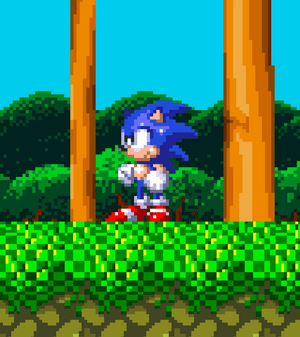 Content marketing isn't a sprint; it's a marathon. We all want results fast, but fast isn't sustainable. The goal of content marketing is to create a sustainable and organic lead generation system.
The length of time until your content yields results depends on how often you're publishing content and how accurately it identifies with your persona.
The truth is that some of your pieces are going to fall flat - it happens to the best of us. In the beginning of your content marketing journey, you don't have enough information to know what works and what doesn't.
Give it time - it will be worth it.
TIP: It takes 6-8 months to get your strategy right. It takes up to 18 months to see real results. Remember, content marketing is the long game. For a quick win, consider running paid advertisement on Google, Facebook or other platforms.


4. You Aren't Promoting Your Content
You've done it! You've completed your monthly content quota and now it's time for an extended vacation in the Bahamas… Not so fast!
The quickest way to kill your content is to do nothing after you create it. The creation process is half of the equation. The other half is promotion.
Content promotion can be done in various ways:
An email round up of the month's blogs
Tweets
Facebook posts
LinkedIn posts and articles
Instagram feed and story posts
Influencer partnerships
Cross promotion with a content partner
However you choose to promote your content, the important part is that each piece is getting promoted across multiple platforms.
TIP: For every piece of content you write, promote it multiple times on social media.
5. You Haven't Found Your Content Gap
Knowing what you want to rank for on Google and where there is opportunity for rank can be two entirely different things. A successful marketing strategy integrates both. A deeper look can reveal that certain keyword targeting would be a waste of time. We suggest:
Completing a competitor analysis to see where you stand against the competition
Find your niche with a complete Content Gap Analysis
TIP: Work smarter - Before you create your blog titles, spend time conducting a Content Gap Analysis to find where opportunity lies within your industry.


6. You're Not Having Fun With It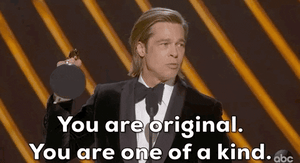 Authenticity is something we take very seriously at Little Bird. While we have a solid content strategy in place, we make sure each piece of content shows our personality.
TIP: Be yourself! Give your brand a voice and be sure that authenticity is a piece of that.


Hey, you! Ya, you.
Did you know that we have a podcast? Ponderings from the Perch is a one stop shop for all things marketing. Click the button below to subscribe on Apple Podcasts so you never miss an episode.
---
Need some swag to accompany your content?
Check out these Laptop Stickers by our friends at Sticker Mule.