Marketing has evolved, and companies that haven't adjusted their strategy accordingly have a problem. At its core, marketing isn't flashy Super Bowl commercials. It's more than flaunting products and services in the faces of anyone who might make a purchase. An effective marketing strategy isn't a fast sprint - it's a marathon. Beyond the elevator pitch is content marketing. And as our friend Seth Godin says, "content marketing is the only marketing left."
In a recent episode of the Ponderings from the Perch podcast, Priscilla is joined by Michael Brenner, CEO of Marketing Insider Group, top CMO influencer, and author of Mean People Suck. The two share in a compelling conversation about the state of content marketing, inspirational figures, ways of measuring engagement, and influential writings that have shaped their views.
The two experts relate content marketing to teaching. They explain that the goal of the teacher isn't short term victories. They show up each day to provide their students with consistency and empathy - nurturing them along in their journey with the final finish line as their ultimate goal. Sound familiar?
Like teaching, a content marketer has to shift from seeing their clients as consumers to humans on a journey. A successful marketing strategy reflects empathy and focuses on the ideal client. All content is dedicated to answering their persistent problems and questions - nurturing them along in the buyer's journey.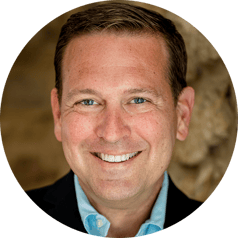 "The need for digital transformation is because customers are demanding it. We don't care about brands anymore. We are happy to replace one product for another based on the experience."
LEARN more from Michael by listening to