When we heard that

IIeX NA

was headed to Austin, TX this year, we were ecstatic (along with the other 1200+ attendees). Between the artistic culture and insanely good food - we knew that Austin and Little Bird would get along just fine. Besides the location, IIeX NA had so many other enticing factors that made it a MUST DO on our industry events list for the year. Oh, did we mention the food?



IIeX NA 2019
"We always have a good, steady attendance of folks who have been around the industry for a long time - really, really strong industry leaders. It's great to see folks come back year after year and bring new ideas. And I think that Austin is a fresh face for the conference."
Colleen Kennedy of GreenBook
Known best for their directory, GreenBook is a vast resource for marketing research suppliers, facilities, and consultants as well as providers of related services. You can browse their directory by market research specialties or locations to find the perfect vendor for your project. Secondly, they are know for their blog and busy event calendar keeping them on the cutting edge of the insight industry. In short, if you need anything in the market research industry, GreenBook is your go-to source.
Their flagship event IIeX started in Atlanta, but now spans across the globe. IIeX stands for Insights and Innovation and I liken it to a Insights Industry Ted Talk of sorts. It's fast paced and dynamic; cutting edge and immediately actionable. I've been privileged to introduce so many to the stage and speak at many of their events. The contacts I've made at IIeX Behavior, IIeX Asia Pacific and IIeX North America have been career changing from Bangkok to London; Chicago to Austin and many amazing cities in between.
IIeX was designed to find out what's new in the realm of insights. Each component of the event challenges and inspires the attendee while providing practical solutions, and connecting you with your future business partners.
The numbers are in! IIeX North America had:
1200+ attendees
400+ private meetings
200+ sessions
250+ speakers
Were you one of them? Comment below to let us know if you were an attendee or speaker!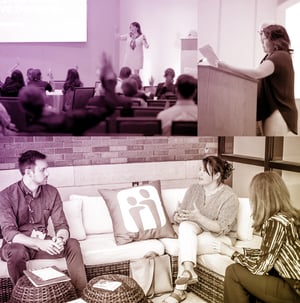 Between co-chairing, various client projects, networking and recording for our podcast, our days we stacked. We kicked off the 3-day event by teaching an hour-long masterclass.
In my hands-on workshop titled "Effective Content Strategies for Being Heard Above the Noise," attendees learned how to develop detailed buyer personas that not only drive content creation and lead generation systems, but helps them stand out in a noisy content-driven market. The attendees left the workshop with a deeper understanding of the interconnectedness between effective content marketing and well crafted buyer personas. In short, it gives your brand the competitive edge!
Want to know more about developing the perfect buyer persona?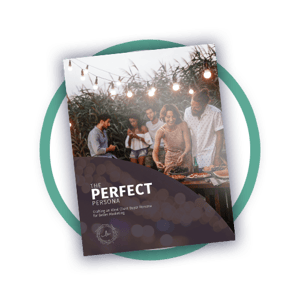 Little Bird Team's Takeaways
There were so many noteworthy insights shared at IIeX NA 2019 that it was hard to narrow down our list. In this episode, we talk about our key takeaways and favorite moments from the event. Including:
Hannibal Brooks and his presentation on "How to Sell Time Travel Convincingly."
Marcy Chartier and Kirstin Hamlyn's vulnerability in sharing failure and how they grew from the experience.
Conifer Research's deprivation study with the Ferrara Candy Company.


The Little Bird Awards
After an event like IIeX, one of our favorite things to do is highlight some of our favorite people and companies. Without further ado, here are the Little Bird Awards for the IIeX North America 2019:
Best Blazer - Dyna Boen and Kristin Luck
Best Sax Solo - the Zappi and Voxpopme karaoke party
Twitter Queen - Annie Petit
Marketing Masters - Toluna
A Podcast Recap of the Event
In addition to co-chairing the event with my pal Will Leach, teaching a master class, and doing my part to Keep Austin Weird, the Little Bird crew and I were busy attending amazing lectures, hitting the pavement for Bird on the Street podcast interviews, and critically evaluating every scenario so that they could bestow upon four lone stars the (completely fictional) Little Bird Awards.
"What makes IIeX so amazing is that there is such an opening and welcoming space for new companies that are trying to get into market research or trying new methodologies and techniques."
Jackie Anderson from ScaleHouse
"This is the first time that I'm actually attending a conference without having a booth. So, I'm experiencing something new. It's freeing actually - to be able to walk around and to go to the sessions."
Anne Brown from Gazelle Global
Tune in to hear from IIeX staff, attendees and presenters. Including:

Want to hear more about the event?
---
P.S. Save the date for Insights Marketing Day on October 10th, 2019 in Denver, CO! Click here for more information.