For the very first year, Remesh announced its Research & Equitable Leadership (REEL) award, honoring the 50 most influential corporate and agency insights leaders of the day. Specifically highlighting those who start fresh conversations at scale through notable thought leadership.
Remesh defines equitable leadership as promoting the creation of value and honoring values, which can be executed via stakeholder inclusion, contributions to mission & purpose or improvements in technology & innovation.
To qualify for the award, both corporate and agency research leaders had to meet the following criteria: proof of equitable leadership, rate of social media influence, and notable research or thought leadership. While some leaders were nominated by subject matter experts at Remesh, others were nominated from industry research and chosen from a number of candidates.
Remesh created this list of honorees to recognize diversity in both the selection of experts and the selection of research fulfilling a need in industry recognition.

HERE ARE A FEW HIGHLIGHTS FROM THE LIST:


KRISTIN LUCK
FOUNDER | SCALEHOUSE
Kristin Luck was recognized as a leader on the REEL list for founding Women in Research, a networking group for women in market research, to facilitate professional connections, leadership, entrepreneurship, and other career development goals. She is known in the industry for her generosity with her time and expertise.

PRISCILLA MCKINNEY
CEO | LITTLE BIRD MARKETING
Priscilla McKinney was awarded a spot on the REEL list for producing one of the leading market research podcasts, and therefore leading important conversations in the industry, and for forging a path for other female entrepreneurs in insights and marketing. McKinney's philosophy is led by the belief that whether tackling a product or service, the human element must be understood for successful marketing.

MARIO X. CARRASCO
CO-FOUNDER + CEO | THINKNOW
BOARD OF DIRECTORS | INSIGHTS IN COLOR
Mario X. Carrasco was recognized as an industry leader on the REEL list for his work with Insights in Color, an initiative built for multicultural research. As the Co-founder of ThinkNow, he pursues that mission by helping brands discover the cultural drivers that influence consumer decisions, especially in a rapidly changing demographic environment. Carrasco's company also owns and operates one of the largest and most representative Hispanic online panels in the research industry.


Remesh is an agile research software that allows you to have a live conversation with your audience at scale, using AI to analyze and organize their responses in real-time. Founded in 2014, Remesh was first conceptualized as a technology that could truly represent the will of the people and amplify their collective voice, driven by a mission to better understand other people. The platform is trusted by top Fortune 500 companies alike.
To download a full copy of the list, click here!
---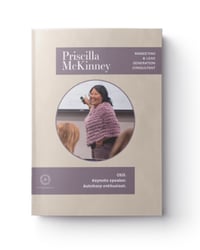 LOOKING FOR A DYNAMIC SPEAKER FOR YOUR NEXT EVENT?
LOOK NO FURTHER.
Click here to download Priscilla's speaker packet. Inside, you'll find more detailed information about Priscilla and her industry talks.