These may sound like fighting words, but there is little-to-no organic benefit happening on Facebook for your business. Look, no one likes being sucker-punched with news like this, but the hard truth is Facebook only pushes out 1-4% of all that quality content you've been posting for your audience.
So what does this mean? It means if the majority of your target audience is on Facebook, getting your content in front of them is going to come at a cost either through boosted posts or targeted ads. If you're feeling a bit rope-a-doped by all this, don't worry, we're here to help you break down the difference between these options and get your Facebook marketing back into fighting shape! 🥊
Boosted Post
Boosted posts are a subtype of the Facebook Ad and are a simple way to increase your reach. They allow you to scroll through your organic posts and assign a budget to "boost" whatever content you'd like to get in front of your audience.
The benefit of this selection process is the ability to monitor what is trending organically and boost what is already performing well. Another benefit when boosting a post is you have several targeting options that allow you to refine your audience. Once a post is boosted, it receives a "sponsored tag" and appears on your selected audience's News Feed.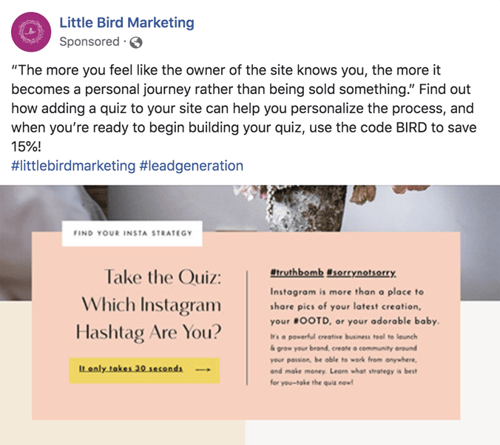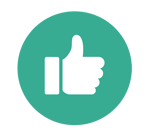 The good news is that "sponsored" status moves it higher in the News Feed of your target audience. The higher your post is, the more likely they are to see it, right?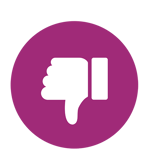 The bad news is the post no longer retains its "organic" look to the savvy consumer flipping rapidly through the Feed. In fact, some users are well-trained in the practice of scrolling right by sponsored posts.
With enough testing, you can have a pretty good understanding of what types of posts will do well organically, then use that knowledge to strategically boost those posts early on. We're particularly fond of using a chatbot to radically boost the organic comments happening on a post since Facebook's algorithm rewards posts that are already doing well with increased exposure.
Facebook Targeted Ads
Facebook designed Business Manager to help companies design ad campaigns around their specific goals. For example, some companies spend money to attract more Facebook users to their website, promote events, or even increase likes and engagement on posts.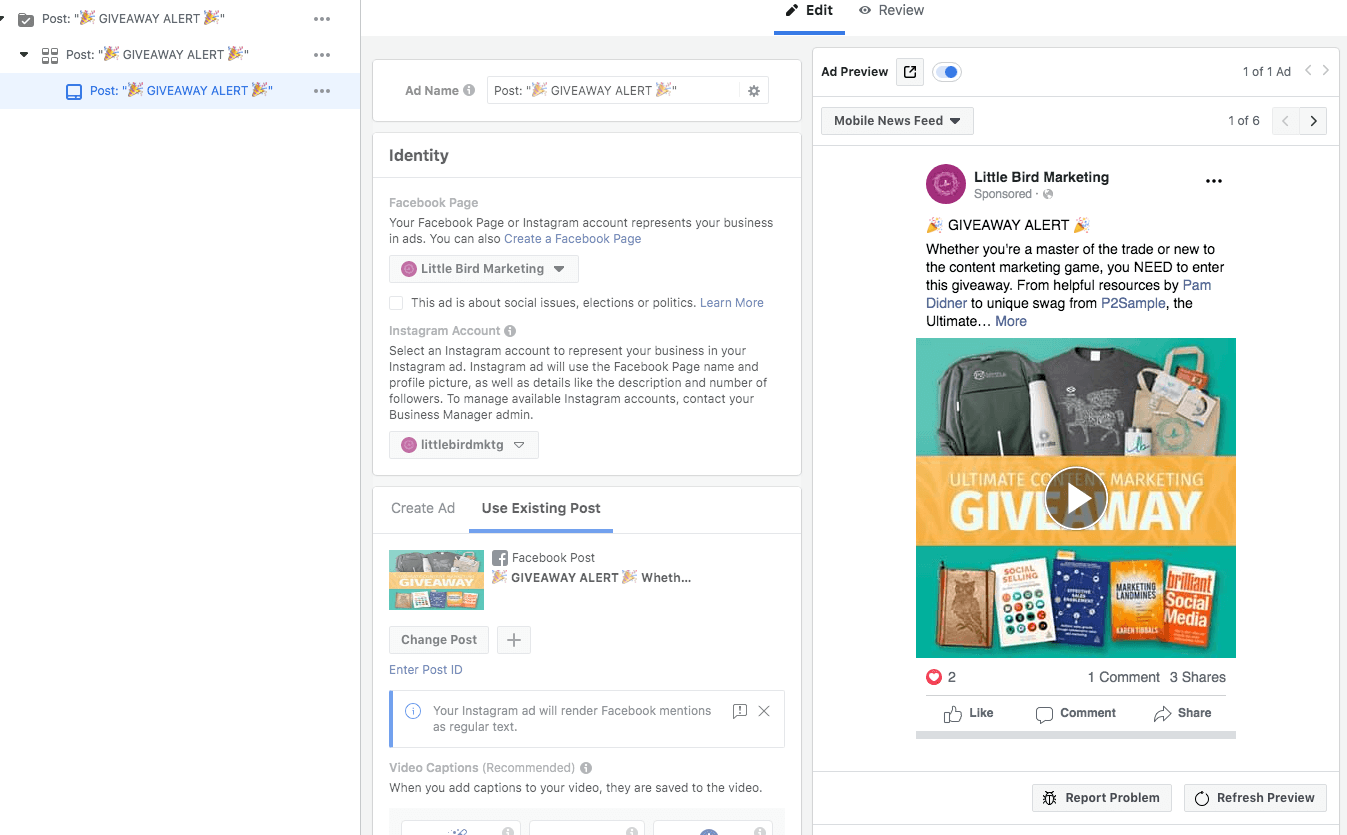 One of the main benefits of using Facebook Business Manager is it provides deeper tools for advanced audience targeting. Some options include broadcasting your campaign to those with basic demographics as well as targeting specific users around their hobbies, buying patterns, and other interests. These advertisements can either appear as in-stream video or as brand promotions posted in the News Feed.
So, where do you put your money?
In the end, is it worth spending money to run Facebook ads? Well, there is no definitive, universal answer. As a business only you can answer this by getting clear on your goals and understanding your customers.
At Little Bird Marketing, we are strong believers in having a strategy that can be organized, accountable, and repeated. This holds true for all our marketing, and when clients want to begin running Facebook ad campaigns, we ask them to get clear about their cost-per-conversion as well as the way their customers move through their buyer's journey.
Tired of guessing who your ideal customer is? Take out the guesswork and download our free guide to perfecting buyer personas!
Not every company we work with can get that granular, but all companies can consider what it costs to get their audience to DO THE ACTION being promoted. That means you need to know that the chosen behavior means something to you. For example, if you boost a post just to get a like how sure are you that the like will result in a sale. If instead, you use that budget to get someone to visit a landing page on your website, you can then track that traffic and even require an email for the next step.
Whether a purchase is made on the first visit or the customer gives up their email address for further nurturing, ultimately you need to know what that is worth to the company.
What we like about spending money on Facebook is that it can be a cheap way to experiment. Consider using Facebook boosted posts or ads as a mini-research project. Try something, look at results, tweak those results, and repeat. This takes a bit longer than throwing money on Facebook, but the outcomes can be well worth the investment.
If you're ready to get in the ring and spend big money on Facebook or simply try your hand with a few inexpensive experiments, understanding your many advertising options can help you get to your goal and deliver the knockout punch you need for digital advertising success!
---
As a result of working with such a diverse list of clients, we have been able to look at the commonalities of each individual strategy and focus on the fundamentals that made them successful. This attention to detail is what led us to the development of our SOAR System.
Click below to learn more!