It's not too hard to talk me into a trip to New York. I'll be the first to admit while I try to discover new places, I have a few rules in a few cities. I don't leave London without at least one visit to the Tate Modern, Chicago requires at least one liquid chocolate drinking session at Goddess and the Baker and in New York, I always enjoy a cocktail at Bemelmans Bar. With Brooklyn as the Quirk's flagship show I was happy to keynote, connect with all of my buddies from Women in Research and have plenty of time to meet new friends. Here's a snippet of what I found.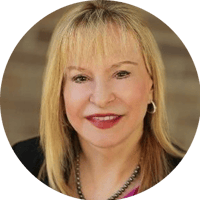 A common thread I heard at the show was that companies are searching for innovative tools and software that speed up the research process. At the Quirk's Event in Brooklyn, I talked with Ruth Stannit, Founder SIS International Research, a mid-size global research company specializing in market intelligence, or what is often called market opportunity. As their company is based in New York, coming to Quirk's Brooklyn was kind of a no-brainer. She chose to participate as an exhibitor, but she had her eye out for new platforms and software integrating AI.
She talked about how maintaining high-quality research is always on her mind, but "everyone wants things done yesterday." For her and her team, finding new tools to increase efficiency helps us get quality reports to market quicker, and that is good business.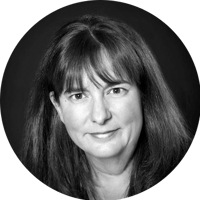 Paula David with Realeyes loves Quirk's. Being relatively new in the U.S. market, Quirk's is a great way to build brand awareness and showcase the ease and significance of their platform. As an emotion AI company, their focus is understanding people's emotions based on their facial expressions and translating that data into actionable insights. Their attending team took the time to meet with many market research firms and Insight professionals attending from brands.
One thing they appreciate about Quirk's is the blend between the agency and client side attendees. They are actively looking for companies at the beginning of their journey where simply understanding emotion AI is a conversation starter. They also love having deeper conversations about their methodologies which incorporate capture techniques, deep learning machine learning and computer vision coupled with facial coding system developed by Paul Eckman in the 1970's.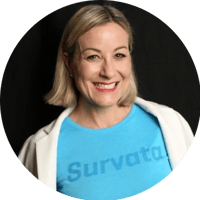 It's always amazing to bump into Dyna Boen of Survata. First of all, she can be counted on for a show-stopping blazer, Survata t-shirt and seriously gorgeous pumps which only makes me wish I had as smart of a look going on. But this fierce fashionista was in serious search mode at Quirk's Brooklyn - looking for new talent for a dynamic sales team.
She shared the three things always top of mind for her. Firstly, she is always thinking about maintaining a strong and happy team with the right culture both in and out of growth mode. Secondly, she likes to be proactive about clients' needs. She is always looking for new ways to collaborate to help them build a stronger brand. Lastly, she stays focused on the many events Survata hosts.
In a move away from happy hour, lately they have hosted breakfast networking events and fun case study reveals in partnership with clients. She blends some lighter topics for quick learning with great networking opportunities. These events are a fun way to let professionals meet each other in their hometowns and showcase Survata's unique way of building a custom audience and testing advertising. If you're lucky enough to catch one of their events, be sure to post their Instagram worthy donuts and tag us here at #littlebird just so we can be #jelly.
Tell us about your time at #Quirks or any other industry conference. Simply tag us and start a conversation. We'd love to hear from you!

---
Want a recap of what went on in Chicago?