Writing a book does more than get you dozens of diamond necklaces to wear on your bi-monthly trip to Fiji on your private jet. Actually, maybe writing a book doesn't guarantee any of that. Writers write books for all sorts of reasons: to achieve business goals, to help people, or to shine a light on an important aspect of their own personal journey. We love all those reasons!
We also love that writing a book fits into a content marketing plan. If you're a business owner or entrepreneur, a content marketing plan is probably a bit of a concern of yours— are we right or are we right? We know the countless sleepless hours wondering how all of the important content that is supposed to attract strangers to a website is going to get written. How to start writing a book is a whole other bear— and you can get your paws on that information over here.
How writing a book fits into your content marketing plan is the beast we're going to wrestle with today. We did all the wrestling. Just sit back and drink that iced vanilla latte. You're welcome.
What Is Content Marketing?
Never hurts to start with a definition. According to the Content Marketing Institute, "Content marketing is a strategic marketing approach focused on creating and distributing valuable, relevant, and consistent content to attract and retain a clearly defined audience — and, ultimately, to drive profitable customer action."
Rather than doing nothing but sell, sell, selling, content marketing provides valuable content to your prospects and clients. This is of incredible value not just to them, but to your company as a whole! Great content builds trust and loyalty, nurtures relationships, and has been proven to lead to sales.
What Is A Content Marketing Plan?
Let's turn to Hubspot: "Content marketing is a strategic marketing approach focused on creating and distributing valuable, relevant, and consistent content to attract and retain a clearly defined audience — and, ultimately, to drive profitable customer action."
Creating a content marketing plan is vital for the success of your company. As our CEO and Little Bird Momma, Priscilla McKinney, often says, content marketers need to see consumers as humans on a journey. A content marketing strategy needs to have empathy and focus on the ideal buyer persona. Content should be dedicated to solving your consumer's problems and answering their questions. What does this do? Well, it nurtures them right along that buyer journey. Count that as a big "W" in your column! Relevancy creates urgency and urgency is what you need if you want people to take action on what you write.
How Does Writing A Book Fit In With A Content Marketing Plan?
Writing a book is quite an endeavor — taking quite a lot of time, energy and dedication. Every author knows writing a book is a long process and a labor of love, but writing a book is worth it. But when done, it also makes your content marketing plan easier. You can leverage the content in your book for marketing purposes and we'll show you how.
1. Turn Chapters Into Blogs
We wish we could tell you to just copy-and-paste each chapter directly onto your blog, but it's not quite that easy. Take each chapter and break it down from a main topic into multiple sub-topics. If you've already been through the labor of writing a book, you've already mastered the topics. Adjust the wording and then you'll be whipping blogs out lightning fast.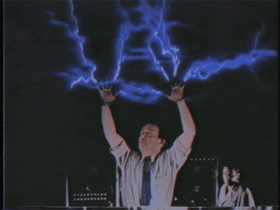 2. Turn Quotes And Stats Into Social Media Posts
Here is where the copy-and-paste magic can happen! Pull your favorite quotes from your book and turn them into aesthetic posts by using the assistance of a brilliant graphic designer or Canva. You can use a part of the paragraph as the caption as well. Voilá! If you shared any statistics in your book, you have some social media gold on your hands. Sharing results of surveys, qualitative research, or any other type of statistic is a big crowd-pleaser on social posts.
3. Turn Sections Into Video Content
We all know that content is king, but what's really reaching for the crown these days is micro-video content. Turn quotes or small sections into engaging videos. Be dynamic and have fun highlighting parts of your book. You already have the copy. You already know what to say. Don't spend hours practicing long scripts! Get something short, download a free teleprompter app, get in some natural lighting, grab a tripod and film those videos! Don't forget to smile!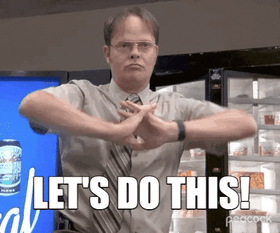 4. Turn Chapters Into Podcast Episodes
Again, we're not advocating for any type of direct-reading experience here. You shouldn't just crack open your book and read chapter one and call that podcast episode finished. Use each chapter as a starting point for different podcast episodes. You already wrote about the topics, so talking about them a little bit more should come naturally! Invite a guest on to have a conversation about the topic and explore it a little more from another angle.
5. Turn Book Content Into A Webinar
You have a couple of options here. You can either create an enticing single webinar as a marketing funnel, or you can make a series of webinars that you gate and use as an additional revenue source. You have hours and hours of content in that book to pull from. Use the book to write a script for the webinar or webinars — adjust the copy, make it dynamic, and present key insights and information.
Write A Book Already!
A book goes beyond the pages when used as part of a content marketing plan. If you're wondering how to start writing a book because you have no time, no energy, and no room in your schedule for sitting down and writing for hours and hours, you might want to get to know our friends over at Kevin Anderson & Associates a little better! Their services help you write, publish and market your book. Maybe writing a book doesn't have to be such a bear!