In response to COVID-19, the insights industry is going above and beyond to create a healthy and thriving new normal. We are seeing insights leaders and professionals doubling down on communication, digging into empathy and letting positive work culture guide their daily decisions.
In this episode of Ponderings from the Perch, host and Momma Bird, Priscilla McKinney interviews Becky Harrison, President of both the Ft. Lee, New Jersey and New York Fieldwork offices where they discuss the importance of leading with empathy, listening to client needs and communicating clearly.
Fieldwork has set the bar for COVID-19 response, focusing on authenticity with employees, stakeholders, clients, respondents and vendors. While in-person interactions are suspended in certain locations, Fieldwork has adapted and developed new ways to continue providing services in qualitative market research.
Becky gives us a glimpse into the realities of managing during a crisis, with both her facilities near the epicenter of the American pandemic experience. Becky's view on the insights industry is unique and a harbinger of hope.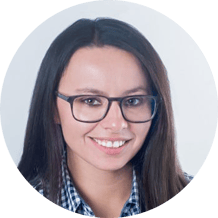 "I really think COVID will open up the door to a new avenue of research and that there will be a lot of opportunity."
She talks openly about how her team is preparing for the new research and unique workloads being driven by the pandemic, citing Fieldwork's culture as the key driving force to their success. Daily zooms with presidents, partners, teams, vendors, and clients, are one of a few things Becky and Fieldwork have established.
Fieldwork is also a proud sponsor of Women in Research.