RETREAT! Yes, even the most fierce of business warriors must sometimes retreat and that is exactly what we did. I'm so privileged to have been asked into WIRexec, an elite group of highly successful women in market research. Over the years, they have become a tribe of sorts. We share failures equal to successes and hold space for each other as we think through the next steps in our careers and companies.
I've shared my learnings from many of the speakers, like one of my favorites, Anese Cavanaugh, and have interviewed many of them on my podcast. I also get to see many of them as I speak on the conference circuit. We all get the privilege of meeting up in places like London, Chicago, Brooklyn and Austin.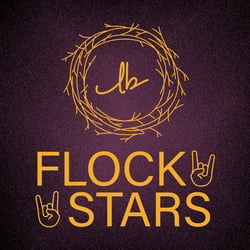 Flock Stars, my podcast miniseries, is back with new Women in Research episodes! Here's a peek at the inspirational women of WIRexec - recorded during my time at the 2019 WIRexec retreat in May.
In this two-episode miniseries, you'll hear from:
ALSO! In celebration of the launch of our next Flock Stars podcast miniseries, it's time for yet another Badass Women Giveaway. This giveaway is in honor of these badass women and all they have accomplished. For this round, we've pieced together an incredible prize package full of amazing stuff you definitely want. Check all the goods and enter RIGHT HERE!
Do you need a retreat? You may remember my friend and Googler, Rachael O'Meara, author of Pause: Harnessing the Life-Changing Power of Giving Yourself a Break. On this recent episode, she actually walks us through a pause right on the podcast. She also gives great tips for how to add small pauses into your daily life and give you mini-retreats as you go about your hectic routine.
If you're looking for a more structured retreat, be sure to sign up for her free consult and see if her upcoming, 9-month virtual retreat is for you. She has graciously offered $500 off to my friends and colleagues. Simply use the code BIRD to claim this discount.
Tune in to the full episode for more details. Oh and don't forget to subscribe to our podcast - click the link below!