In this episode of Ponderings from the Perch, host Priscilla McKinney and Kris Hull, SVP and Senior Client Officer of Ipsos, talk about striking a balance between deep expertise and a broader lens to uncover meaningful insights. Specialization in the MR industry is becoming increasingly important - especially when the goal is producing accurate, relevant and actionable truths from data. Kris notes that where expertise and specialization can help unearth brilliant solutions, they can also create an unintended silo effect.
Priscilla and Kris discuss the idea of "suspending your agenda" to best serve your client by making sure actionable truths are in alignment with the customer's real concerns. This mindset not only benefits the customer, but also the researcher.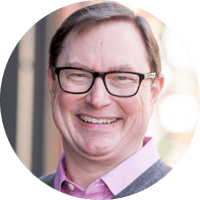 "When you suspend your agenda you start to understand more about the challenges behind the questions your clients need answers to."
Before starting his market research career Kris was an Army Officer. He obtained a BA in Government and International Studies as well as a certificate in Philosophy, Politics, and Economics from the University of Notre Dame.
Kris's role at Ipsos is to connect clients with the right specialist to get the best answers and ongoing understanding of what a brand needs to do in a highly fragmented market.
Tune in to the full episode, Priscilla and Kris Hull Wield the Double-Edged Sword of Specialization.
---
Hey! If you like this content, you should subscribe to the podcast!
Subscribe to Ponderings from the Perch on iTunes.