"I shall either find a way or make one."
- Hannibal
Does the content management system you use have you banging your head against your keyboard and asking who in Dante's holy nine circles of hell could have possibly designed such befuddling software? We've been there, and so has our latest podcast guest, Xenia Muntean. The only difference - she did something about it.
In this episode of Ponderings from the Perch, Priscilla McKinney and Xenia Muntean discuss the pain points that ultimately led to the creation of her own content management platform, Planable, while also diving into the best ways to develop mirco and macro content, and how B2B marketing models compare to B2C.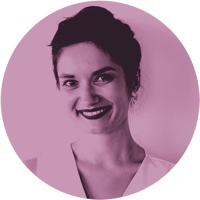 "When you plan content inside Planable, it looks exactly like the final version on social media. So it's a real live mock-up, a live preview of what you are going to get in the end and we take that very, very seriously!"
Prior to launching Planable, at only 20 years old, Xenia built a digital marketing agency and led social for clients such as Coca-Cola. Xenia has been recognized on the Forbes 30 Under 30 list and she spoke on the Innovation Stage at Cannes Lions in 2018. Xenia graduated Tim Draper's startup academy in Silicon Valley and took Planable through the Techstars London accelerator in 2017.
Want to learn more about Planable and how it makes content management more manageable in a modern world? Tune in to "Priscilla and Xenia Muntean Make a Plan With Planable."
Hey! If you like this content, you should subscribe to the podcast!
Subscribe to Ponderings from the Perch on iTunes.