Emails - check. Social media posts - check. Blogs and articles - check. Authenticity - ? Despite your best efforts to publish content regularly, your marketing strategy could be struggling because of a lack of authenticity.
In a recent episode of the Little Bird Marketing company podcast, Priscilla McKinney interviewed Sarah Marshank - author, entrepreneur and founder of Selfistry, an educational system for mastering the art of being human.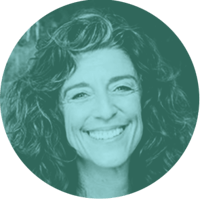 Sarah's journey of self exploration and inquiry started in her early 20's. Since then, she's dedicated herself to the pursuit of finding and mastering the true self. In an ever-changing world, Sarah's approach encourages flexibility, honesty and self-examination.
"The world is changing incredibly quickly [...] Theres this pace that our lives are moving at and the amount of complexity we're asking to function at is overwhelming. There is a need for us to grow our capacity to change to stay in the capacity of authenticity."
In the episode, Priscilla and Sarah agree that most marketing efforts lack a level of "realness." As a business owner or marketer, you need to be weary of falling into the pitfall of being too content or sales focused. Remember, you're talking to real people!
"I think part of our connection, Priscilla, is that what you do at Little Bird Marketing and what I do, really isn't that different."
Throughout the episode, the two offer several tips for creating an authentic marketing strategy. Tune in to "Priscilla Gets Selfish with Sarah Marshank" by clicking here!

Don't miss an episode!
Subscribe to Ponderings from the Perch on iTunes.